Our Story
High-Quality Art &  Painting
Welcome to Art On The Zoo Fence, based in the heart of Waikiki, Hawaii. We are passionate about promoting local artists and their work and providing a platform for them to showcase their talent to the world.
Our organization was founded to support and foster the growth of the vibrant art community in Hawaii. We believe that Art is an essential part of the cultural fabric of our society and should be accessible to all.
We provide various art pieces, including paintings, photography, 3D resin art, and alcoholic ink art, all created by talented local artists.
Art On The Zoo Fence is a unique experience that brings artists, art lovers, and collectors together.
Art On The Zoo Fence is a place to buy art and a community where people can come together and share their passion for art.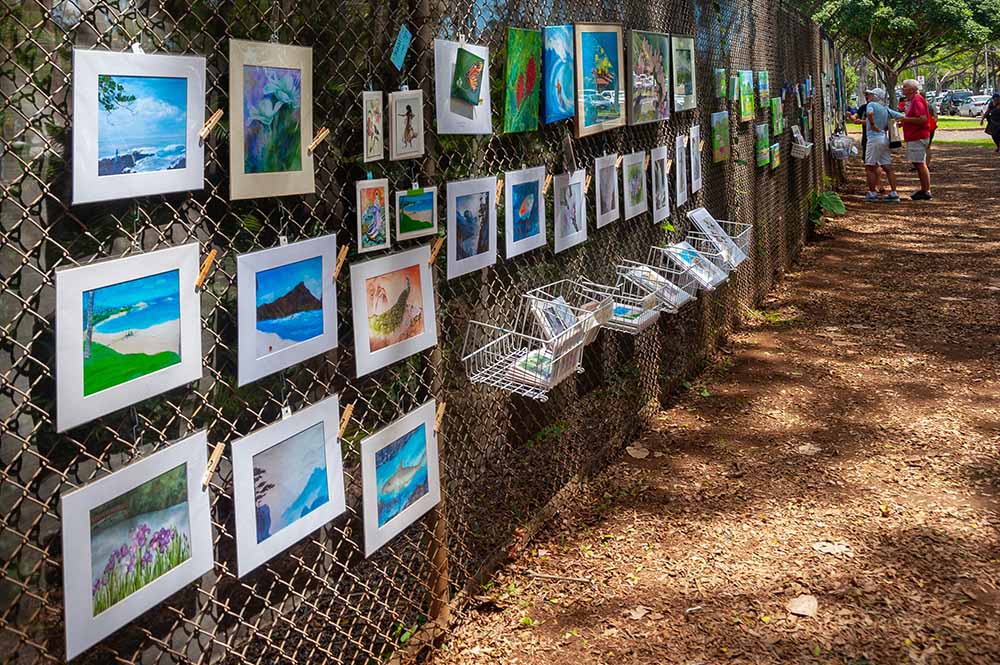 Committed to Artist Since 1953
Art On The Zoo Fence is a non-profit group of local artists that was established in 1953. The City & County of Honolulu recognizes Art On The Zoo Fence as an Art Mart, meaning they only sell and display two-dimensional (2D) artwork work that is primarily paintings in oils, acrylics or watercolor, and photography. Artists often sell original paintings and prints.
Art On The Zoo Fence is committed to promoting and supporting local artists and their work. We believe that art is an essential part of our community and culture, and we strive to provide a platform for artists to showcase their talents and connect with the community.
Our mission is to:
Provide a vibrant and accessible space for local artists to display and sell their work
Foster a sense of community and appreciation for the arts
Create opportunities for artists to develop their skills and connect with other artists and art enthusiasts
Educate the public about the importance of supporting local artists and the value of the arts in our community
Contribute to the economic and cultural vitality of our community by promoting the work of local artists
Our vision at Art On The Zoo Fence is to create a vibrant and inclusive community of artists and art enthusiasts in Hawaii. We envision a world where art is accessible to everyone, where creativity is celebrated, and where the power of art enriches our community.
Our ultimate goal is to create a sustainable and thriving art ecosystem in Hawaii, where artists can make a living from their work, and where the arts are valued and appreciated by all.
As a non-profit organization, we are committed to providing a platform for local artists to showcase their work and promote the arts in our community. Art On The Zoo Fence strives to bring people together to experience the beauty and diversity of art.
We believe that art has the power to heal, inspire, and connect people across cultures and backgrounds. By fostering a love for the arts in our community, we hope to create a more empathetic and compassionate world.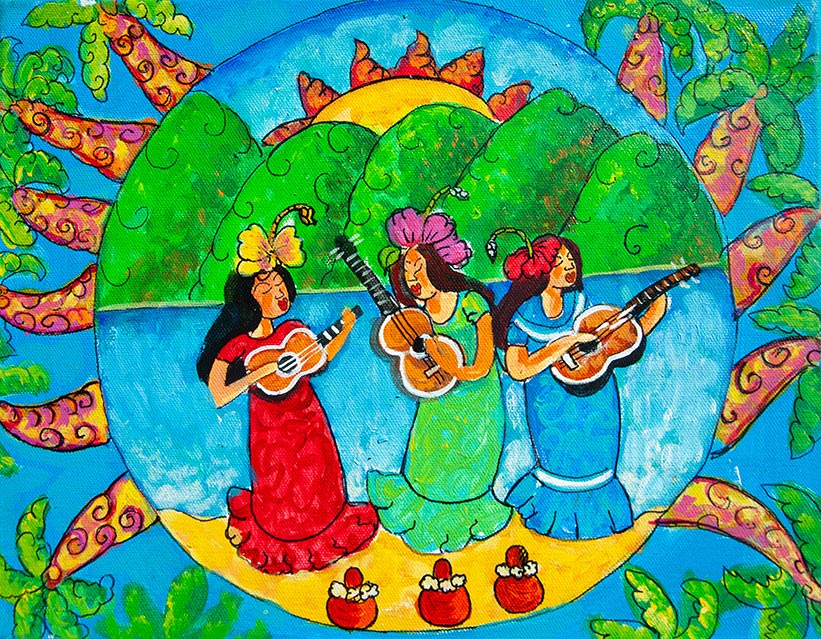 Supporting Artist
Why join us
Displaying art on the Zoo Fence can be a good way for you as an artist to practice exhibiting your work in a public setting. This can be helpful if you plan to participate in future exhibitions or shows. You may receive feedback from visitors to the Zoo Fence on your work, which can be helpful in refining your artistic style or identifying areas for improvement. Overall, the Zoo Fence offers a unique opportunity for artists to gain exposure, sell their work, network, and receive feedback in a bustling and vibrant setting.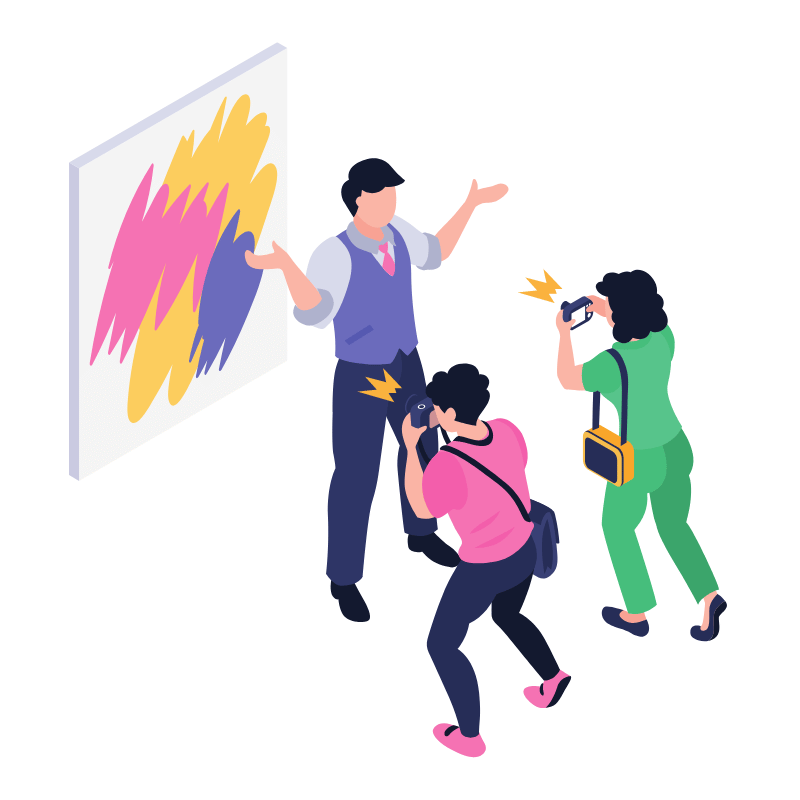 Increased Exposure
The Zoo Fence location has high foot traffic from both tourists and locals, which means you have the opportunity to showcase your work to a large audience. This can lead to increased visibility for your art and potentially new fans and customers.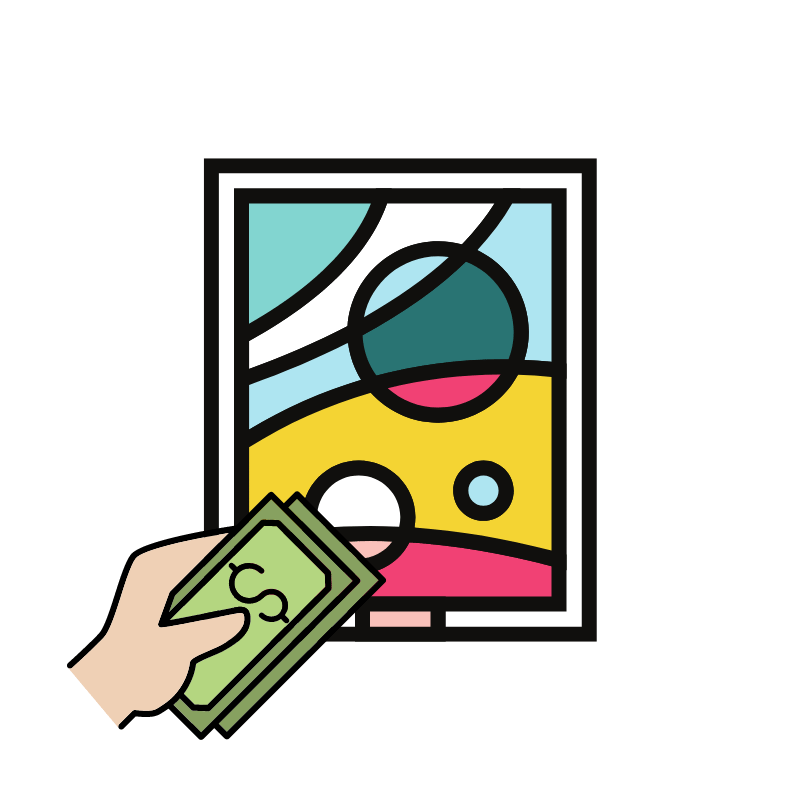 Sales Opportunities
Because the Zoo Fence is a popular destination, you will have the chance to sell your work directly to interested buyers. This could be particularly beneficial for emerging artists who may not have a lot of exposure or a large following yet.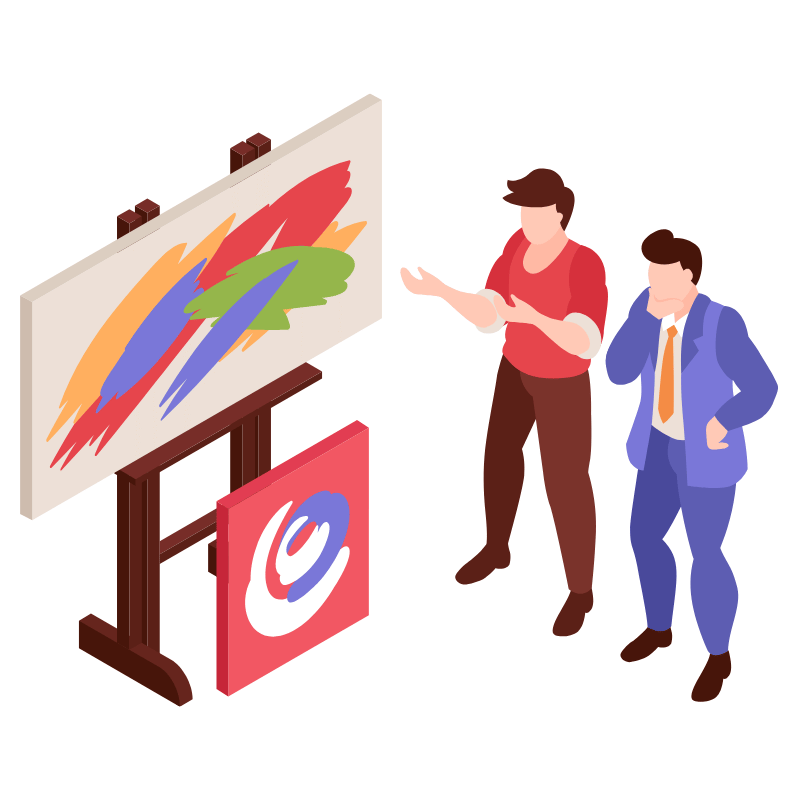 Networking Opportunities
The Zoo Fence is also a great place to network with other artists and potentially collaborate on future projects. Artists may also have the opportunity to meet curators or gallery owners who could help further their careers.